Contactpersoon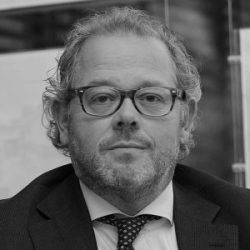 Jeroen Eylers
---
Real estate agent
+ 31 6 46 15 01 50
info@idmakelaars.nl
Description
Townhouse, newly built in 2001, in a monumental architectural style with the option to combine residential and home-office use. This unique property has a width of over 10 meters and spans a total of 232 sqm and three levels. The waterfront jetty allows for docking a sloop, and there is a large roof deck on the first floor. The home offers a stunning view of the meadows and woods from both the front and rear, and is in the immediate proximity of the magnificent country estates of the Dutch Nature Conservation Society and 'Gooilust'. A wonderful area to call home, with ample options for long bicycle rides and hikes. Nearby Kortenhoefse Plassen and Loosdrechtse Plassen lakes cater to watersports enthusiasts. Urban amenities are equally close-by, the property is approximately 3 km from Hilversum and within easy cycling distance of Bussum and charming Laren village. Via N201, Utrecht is a mere 20 to 30-minute commute away, and Schiphol Airport and downtown Amsterdam are just a 40-minute drive from the property.

LAYOUT
Ground floor
Central entrance. The elegant hall is fitted with marble and accesses a restroom with a toilet and washbasin. The second entrance, to the left, also features marble finishes. Passage to the pantry/kitchen with the central heating boiler, the fittings for the laundry machine and a kitchen unit with a dishwasher.
The house was extended over the full width, resulting in an extremely expansive living room/ study. Large windows and French doors offer a view of the water(way). Buyers can lay the space out to meet their own requirements, and can be used both for residential or home-office purposes (or a combination of both). French doors open to the Bankirai deck that spans the full width of the property, and which allows for docking a sloop.
First floor
Extremely spacious living room/dining room (ca. 70 sqm) with beautiful herringbone parquet flooring. The contemporary semi-open plan kitchen is fitted with a robust Boretti stove with 6 gas burners and a large oven. The kitchen also features a range hood, microwave, refrigerator and dishwasher. This level also includes a luxury bathroom with marble finishes and a large bathtub, circular walk-in shower, double vanity and toilet. Steps lead up to the fabulous 40sqm-roof deck, a magnificent spot to enjoy the view of the water and meadows in perfect privacy. Windows at the other side of the space also look out over the meadows and 'Gooilust' estate. If the ground floor is utilized as a residential space, the first floor can easily be converted into several bedrooms.

Second floor
Stairs lead to the second floor, again an expansive level. This space was most recently used as the master suite, but its dimensions and tall ceiling would easily allow for conversion into two or three bedrooms. There is a walk-in closet with wardrobes, a second marble bathroom with a bathtub and sink and a separate restroom and a utility space with the central heating unit and boiler. This level also offers a sweeping view of the meadows and the woods from the front.

SPECIFICATIONS
• Unique property with countless options
• Newly built in 2001
• Monumental look and feel
• 233 sqm floor area spanning three levels
• Jetty for a boat + large roof deck
• Hall, restrooms and bathrooms with marble
• Gorgeous view from the front and the rear
• Exceptionally well-suited to a large family or combined residential/office use
• Mixed zoning (residential, service industry, businesses categories 1 and 2)
• Excellent location.